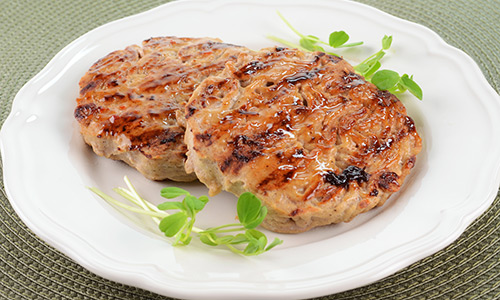 Ingredients:
1 lb ground turkey
3/4 cup chopped onion (white, green, or red)
3 tbsp chopped parsley
1 finely diced green pepper
1/2 cup Walden Farms Asain dressing
1 tbsp low sodium soy sauce
2 tsp ginger
1/2 tsp each sea salt, pepper
2 cloves minced garlic
Instructions:
Combine all ingredients in a bowl and shape into 5-8 oz patties.
Place on non stick skillet or BBQ grill, lightly sprayed with non stick cooking spray at medium heat.
Cook until desired temperature is reached.
You can "wrap" your patty in a Lettuce bun and top with additional veggies as desired.