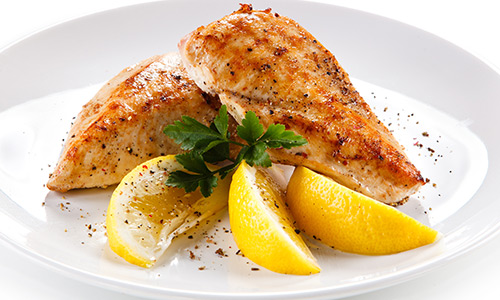 Ingredients:
5-8 oz. Boneless skinless chicken breast
¼ cup lemon juice 2 tsp. dried oregano
½ tsp sea salt and pepper
½ tsp garlic powder
¼ tsp black pepper
1-2 tsp olive oil
Instructions:
Heat oven to 375.
Placed chicken in grease 9×13 (or smaller) baking dish.
In a small bowl, mix together lemon juice, salt and pepper.
Pour over chicken.
Place in oven.
Brush with olive oil every 10 minutes, turning chicken pieces over occasionally.
Bake for 40-50 minutes or until juice runs clear when pierced with a fork.