You guys… I'm not going to lie, dieting is HARD and sometimes the cravings SUCK.
I'm on week one of the Billings Last Diet and my cravings on the 6th day were the absolute worst. I woke up literally smelling butter and all I wanted was fast food- specifically McDonalds. Luckily, this nifty website called Pinterest has been hooking me up with clever Phase 1 meal hacks so I don't have to suffer just through the IP Soup packets.
Recipe:
8oz lean or grass fed ground beef – salt & pepper to taste with some garlic or onions (careful with onions, don't let them cook too long or they caramelize)
1 Cup of Iceberg Lettuce ( this is on the unlimited veggies list so you could have as much as you want for this… I also accidentally got a bag of iceberg with carrots and you are not allowed to have carrots, so make sure to pick those out!)
2 tsp of Walden Farms Thousand Island Dressing (soooo yummy & allowed on the BLD Diet!)
1 – 2 cups of Dill Pickles ( 2 ends up being a lot to handle for me, and they're select veggies so by the time I have dinner I only need one more cup of veggies).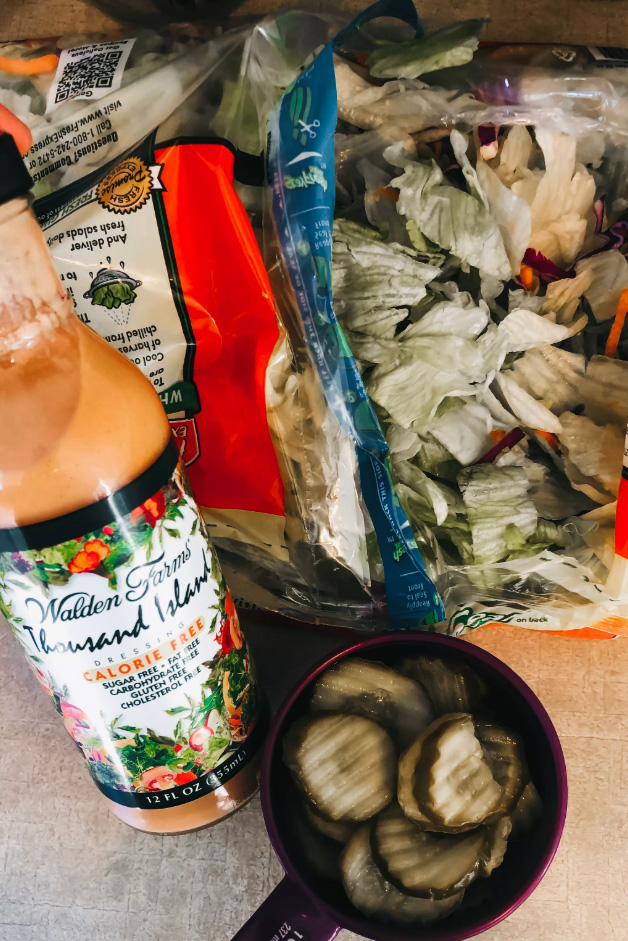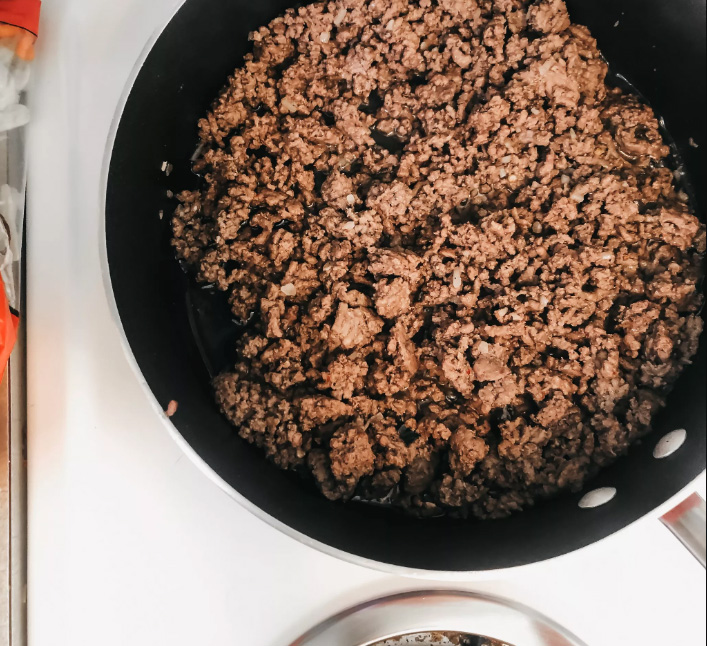 Mix it all in a bowl and I SWEAR to you this taste JUST LIKE A BIG MAC!
Yes yes the bun would be the icing on top but this will do for now!
I'm definitely going to be keeping this one stocked and ready to go at all times for when I have really terrible cravings for fast food!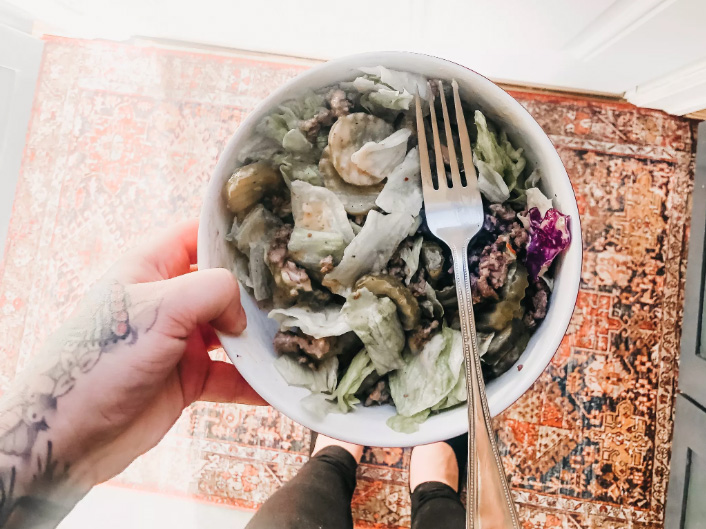 For Phase one you have to have 3 IP Packets a day, 4 cups of the select veggies on the BLD list, 64oz of water, and 8oz of protein, 1tsp Salt, and 2 tsp of oil.
Keep following us for IP/ BLD hacks and our progress!
IG: @billings365
Personal IG (usually post my recipes on there as well): @calkeck
Billings365.com