IP FRIENDLY, LOW SUGAR, LOW CARB BBQ SAUCE:
Barbeque season is upon us! For me that usually means BBQ Sauce on everything I grill!
However, almost all of the premade BBQ sauce in stores has TONS of sugar in it. So I was a happy camper when I found a recipe for Low Carb, Low Sugar BBQ Sauce!
The great thing about this sauce is there is no high fructose corn syrup, pointless chemicals, or crazy additives when you make this keto sauce at home. A healthy, low carb BBQ sauce can be made with only a dozen ingredients that you likely already have in your cabinets.
What you're going to need:
NO SUGAR TOMATO PASTE
APPLE CIDER VINEGAR
WHITE WINE VINEGAR
BLACK PEPPER
WORCHESTIRE SAUCE
SMOKED PAPRIKA
GARLIC POWDER
ONION POWDER
CHILI POWDER
CINNAMON
WATER
As with any recipe, you can tweak the ingredients to what you wish. Want it spicier? Add Cayenne Pepper or Jalapeno Powder. Sweeter? Add Powder Erythritol.
The perfect healthy barbecue sauce is a balance of sweet, smoky, spicy, tangy, and just the right thickness. This low carb BBQ sauce is all of the above. It's got the perfect balance of flavors, smoky undertones, and consistency.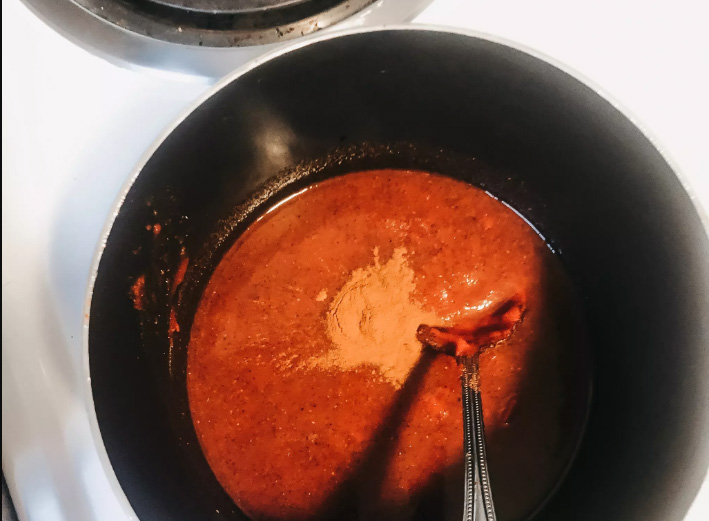 Combine All of the Ingredients in a medium saucepan over medium high heat. Bring the mixture to a boil and then reduce the heat and simmer on low, uncovered for about an hour. Stiring every 10-15 minutes.
Store in a glass container in your refrigerator for up to about a week.
Add to crockpot with Pork ribs or chicken! I did both and it was so thick and DELICIOUS!  Enjoy!!
For Phase one you have to have 3 IP Packets a day, 4 cups of the select veggies on the BLD list, 64oz of water, and 8oz of protein, 1tsp Salt, and 2 tsp of oil.
Keep following us for IP/ BLD hacks and our progress!
IG: @billings365
Personal IG (usually post my recipes on there as well): @calkeck
Billings365.com