This meal is so easy and customizable. I plan on making he found that sticking to a routine is absolutely essential.
Usually in the mornings, if all goes according to plan, I have my smoothie with spinach and my first round of supplements. At noon I have another smoothie with or w/out spinach (depending on what I'm cooking for dinner). By 6PM I'm famished and ready for my protein.
Sometimes life happens and we don't get to have dinner until much later which then makes me hangry. So I've decided I need to split my 8oz of protein up to 2 1/2 in the morning and the rest in the evening or late lunch.
Now… I LOVE eggs, and always have so when I found this breakfast recipe that I can pre-make once a week, I was so stoked! The best part is you can make this recipe to fit your style & taste buds! You can literally put whatever you want in it! (As long as its following IP guidelines)
This meal is so easy and customizable. I plan on prep making this every Sunday, and pop it in the oven while I clean, so I can store them for the rest of my week!
RECIPE:
12 eggs
1/2 teaspoon IP Salt
2-3 Tablespoons onion (diced)
Pepper to taste
1/4 teaspoon garlic powder
1/2 cup home made salsa
1/2 cup jalapenos
1/2 cup baby spinach (finely shredded)
– Others add mushrooms, red or green bell peppers, ground turkey, or deli turkey ( as long is there's no sugar in it). Like I said above, the ingredients are 100% customizable!! If you do ground turkey or ground beef, make sure to cook before adding to the mixture
Preheat oven to 350 degrees.
Spray a 12-cup muffin pan with non-stick cooking spray (the better you spray, the less it will stick!) or use thick muffin liners (such as these [silicone liners).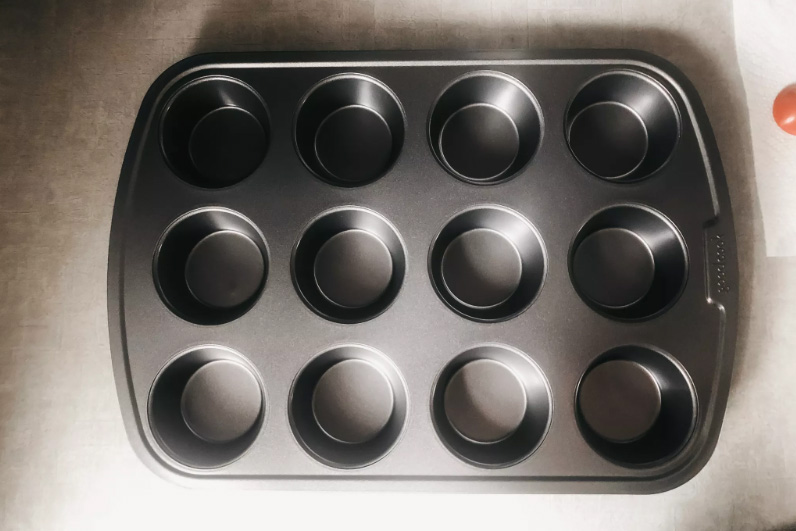 In a large mixing bowl, beat eggs. Add in remaining ingredients and mix together.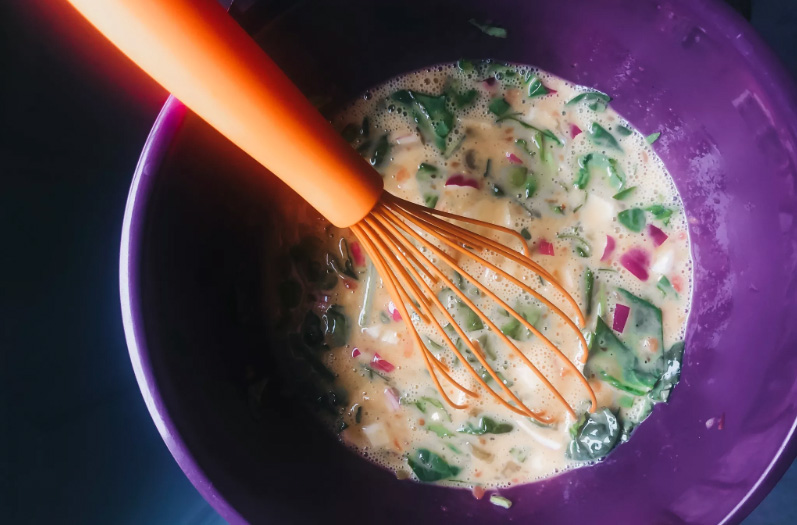 Scoop 1/3 cup of mixture into each muffin liner or sprayed pan.
Cook for 20-25 minutes. Cooking eggs sometimes still sketches me out so I cooked mine a little longer to assure they were fully cooked and did about 27 minutes.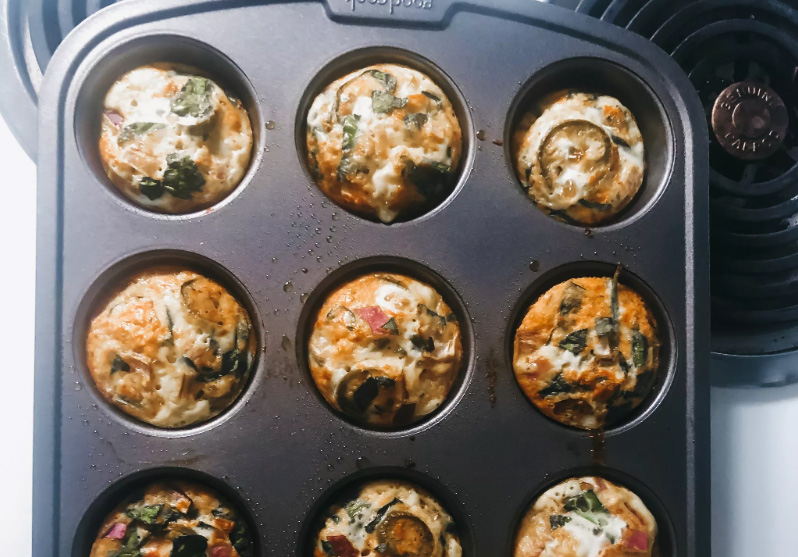 Let cool for 2-4 minutes before taking out and enjoy!
To store for the week I put the muffins in little ziplock baggies and store them in the freezer. If you store them in the fridge, that's fine too but they only last for a couple of days that way.
HOW TO FREEZE EGG MUFFINS
After you have made your egg muffins and let them cool down, you can store them in an air-right container in the fridge for up to 4-5 days.
You can also place them in a resealable gallon-sized bag or freezer-safe container for up to 60 days. To keep them as fresh as possible while in the freezer, I individually wrapped and bagged each muffin so I'm not opening a big bag or container everytime.
HOW TO REHEAT BREAKFAST MUFFINS
When you have removed your scrambled egg muffin from the fridge or freezer, just reheat until it's warmed all the way through to the center of the muffin. Start with 30 seconds and then add on 10 second intervals until warm.
Enjoy!! Keep Following our weightloss journey!