Here's the thing about Billings Last Diet. There's no bullshit. The first day you sign up they tell you it's hard work and your cravings are going to be bad. They're also 100% honest when they say that the first week is the hardest.
I had no healthy lifestyle before this. I cooked dinner almost every night during the week, and thought that was good. But I was cooking pure comfort food and food just strictly for taste. Spaghetti, Mac and Cheese, Tacos, Chicken & Rice, Casseroles.. Okay now I need to stop because I'm drooling. For lunch I would either have left overs or fast food- which was generally McDonalds, Wendy's or Taco Bell.
Earlier in my first week I was REALLY craving McDonalds… now tonight I have been craving Taco Bell.
So quick solution- I had ground beef, lettuce, and taco seasoning. However, after looking at my taco seasoning packet I realized they have a lot of unnecessary add ons of starch, yeast, AND SUGAR. So I had to real quick look up how to make my own, go to the grocery store and get the seasonings. Turns out its very easy to make Taco Seasoning!
Also, I got to try the Ideal Protein "Chips" and figured if I put that in the mix it would give a nice "taco in a bag" feel!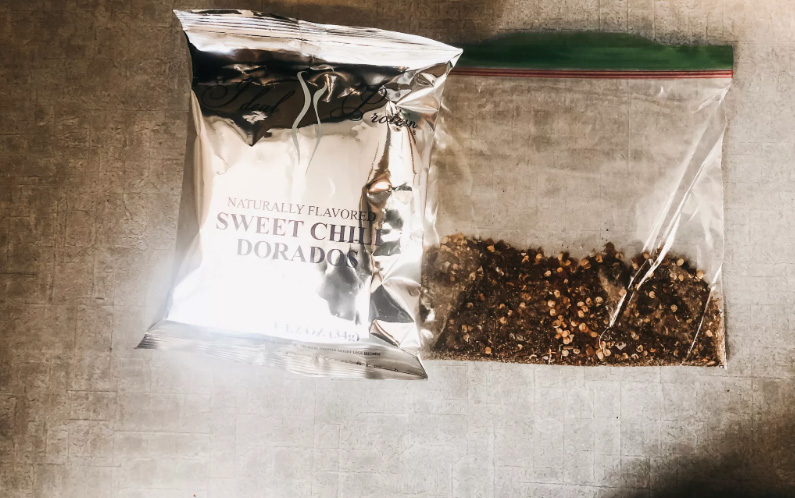 Ideal Protein Taco in a Bag:
8oz Ground Beef
2tsp Olive Oil
1tsp Salt
1tablespoon taco seasoning & ½ cup water
1 cup Iceburg lettuce
1 bag of Ideal Protein Sweet Chili Dorados Chips
Hot Sauce for taste
** the only thing I was really missing out of this was sour cream, so I think next time I'll get the Walden Farms ranch so I can have something creamy in it at least!
Home Made Taco Seasoning:
1 tablespoon chili powder.
¼ teaspoon garlic powder.
¼ teaspoon onion powder.
¼ teaspoon dried oregano.
½ teaspoon paprika.
1½ teaspoons ground cumin.
1 teaspoon salt.
1 teaspoon black pepper.
(& Crushed Red Pepper)
For Phase one you have to have 3 IP Packets a day, 4 cups of the select veggies on the BLD list, 64oz of water, and 8oz of protein, 1tsp Salt, and 2 tsp of oil.
Keep following us for IP/ BLD hacks and our progress!
IG: @billings365
Personal IG (usually post my recipes on there as well): @calkeck
Billings365.com