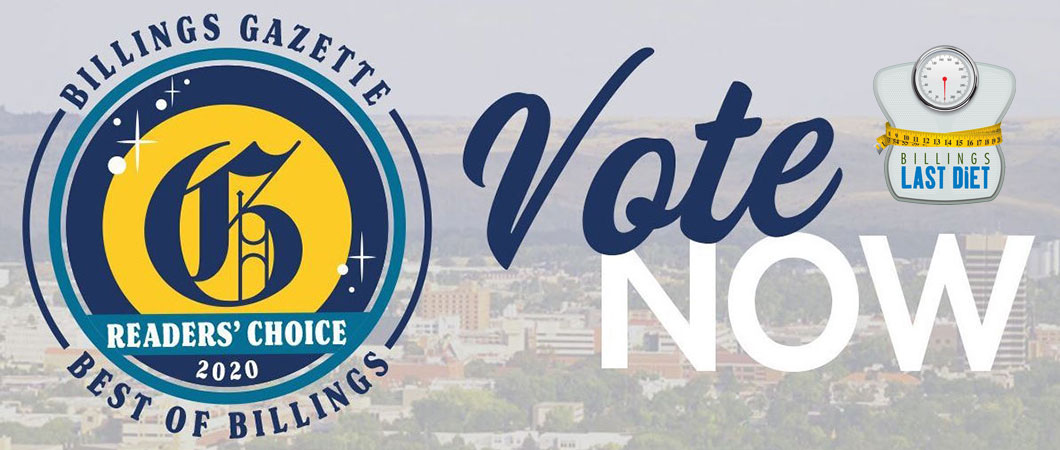 We are amazed at the support we have received this year from Billings and our wonderful dieters.
We appreciate it so much! If you would take the time to vote for us, it would mean the world! Be sure to share this post for others to vote for their favorite businesses in our great community as well!
How to vote for us:
1. Click to visit the Gazette Reader's Choice Voting Site
2. Go to "Health and Beauty"
3. Scroll down until you see Best Weight Loss Center
4. Vote for Billings Last Diet!
Voting is open until August 23rd! Users are able to vote once per day!
Thank you so much for supporting Billings Last Diet-a locally owned business. We could not have done it without the Billings community's support!