Now that Summer is here all I want to do is have a BBQ with all of my favorite food friends:
Hot dogs, Burgers, Potato Chips, Beer, and Macaroni or Potato Salad.
Since I can't have any of those during Phase one of Ideal Protein (as wipe tears from my keyboard) I can have some things like it! I can still have hamburgers (turkey or chicken, if you really want angus do super lean version from deli and not a frozen box since most contain sugars or wheat) and I just made a IP Friendly version of Pasta Salad!!!
Here's how to make it!
1 Bag of Ideal Protein's Rotini
Vinegar
Olive Oil
Walden Farms Italian or Sugar Free Italian Sauce (Mine was: Primal Kitchen, Dreamy Italian)
1 Roma Tomato
½ a Cucumber
Raw red onion
1 Hard Boiled Egg
Salt & Pepper to Taste
First, you'll need to boil the Rotini noodles for 9 minutes, then move it into a colander and rinse with cold water. Then add vinegar, olive oil, and the Italian Sauce to the noodles
(I just eyeballed it and ended up pouring in too much vinegar so it came out a little watery).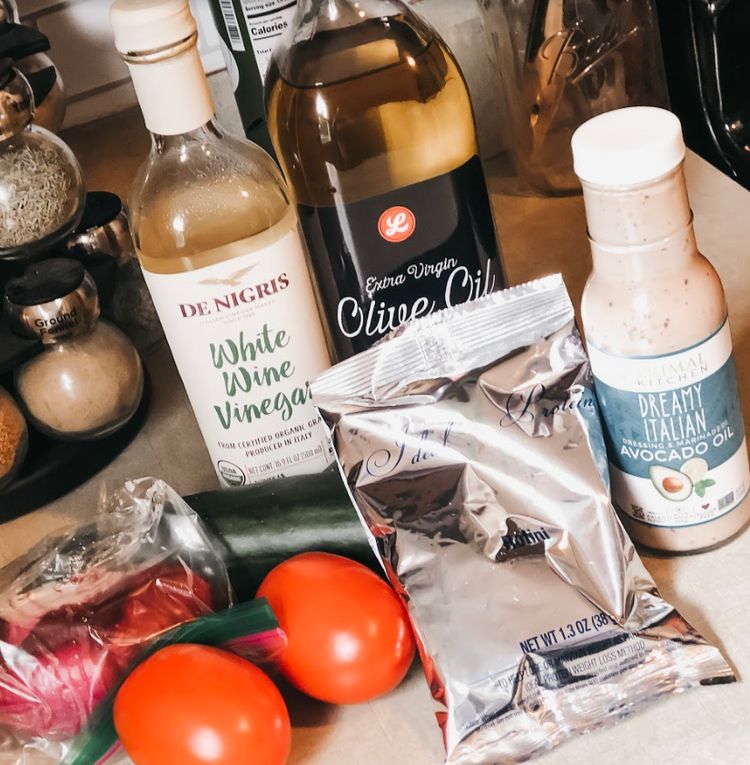 Now set the rotini and sauce aside I'm the fridge and let it soak up the sauce and chill for 30 minutes
While you wait for the noods prep your veggies and protein!
Cut up one hard boiled egg
Chop One Roma tomato
Chop ½ cucumber
Chop ¼ cup of red onion
Add vinegar,  olive oil and Italian sauce with salt and pepper to taste!
Now put that in the fridge for about 30 more minutes and hang out until they're both properly chilled.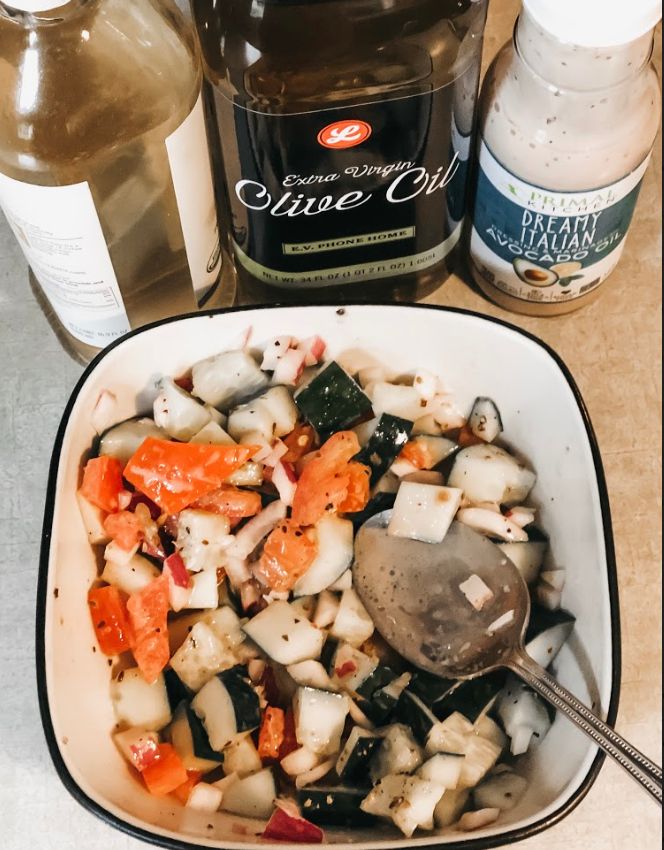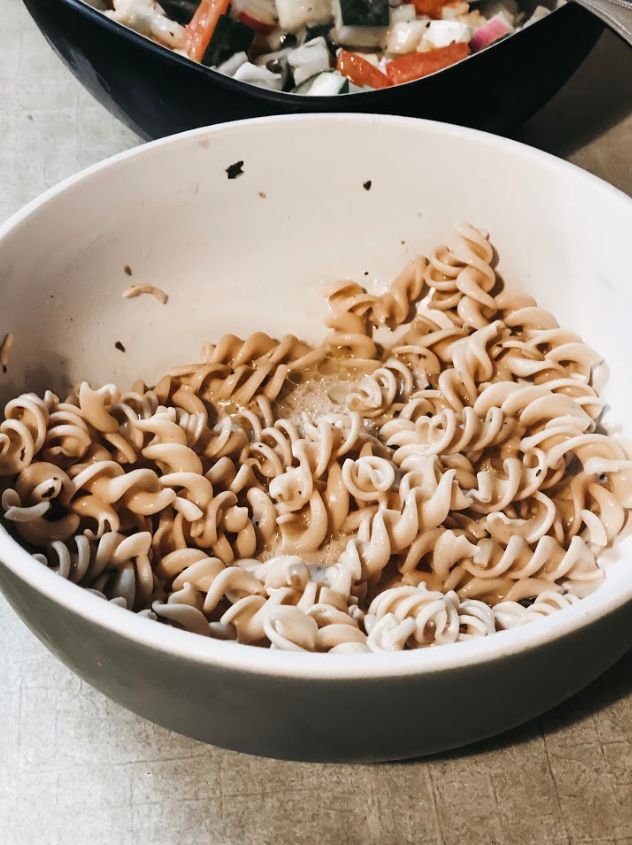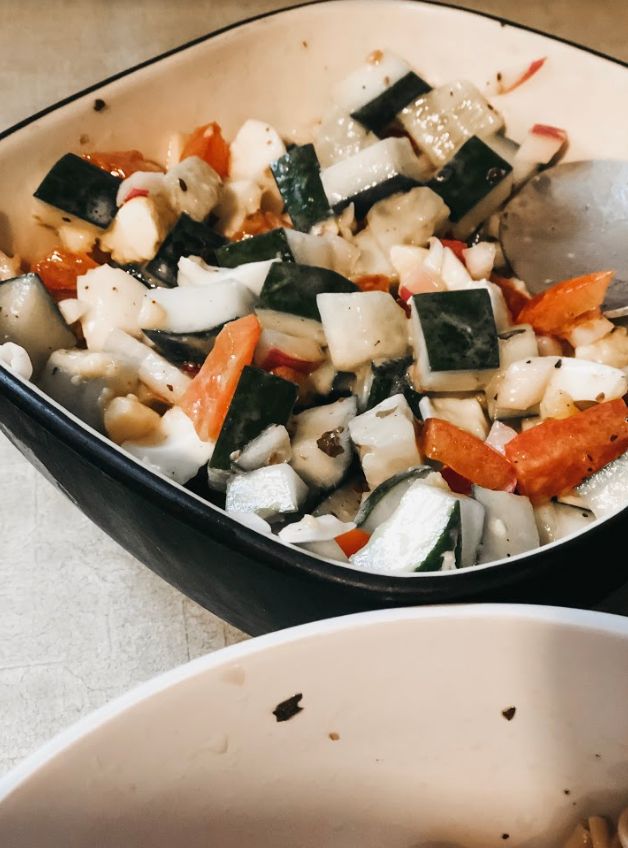 Now mix them together and enjoy!
The rotini noodles taste zestier after soaking in the sixes and the cucumber and tomato give it a nice burst of flavor!!
Perfect for a bbq, summer celebrations and for your next potluck!
For Phase one you have to have 3 IP Packets a day, 4 cups of the select veggies on the BLD list, 64oz of water, and 8oz of protein, 1tsp Salt, and 2 tsp of oil.
Keep following us for IP/ BLD hacks and our progress!
IG: @billings365
Personal IG (usually post my recipes on there as well): @calkeck
Billings365.com