Imagine a fabulous Mexican meal. Whether it is a tacos, fajitas, or burritos, the wonderful contents are always wrapped in a tortilla shell. There are many variations on the tortilla shell, whether it be soft or hard, corn or wheat, with spices or flavouring. Well, even on IP, you can have a tortilla shell!
The recipe is extremely easy. Just add water to the potato purée, spray a frying pan, flip once, and you're done.
-Mix IP potato purée and 3 1/2 oz (7 Tbsp) of warm water ( Also found if you put more water in you can pour half of the mixture into the pan like a pancake mix almost)
-Make 2 tortillas by spreading the mixture into 2 thin circles (about 6-8″ diameter) on a hot griddle sprayed with Pam
-Let them brown on both sides, flipping once
-Stuff the tortilla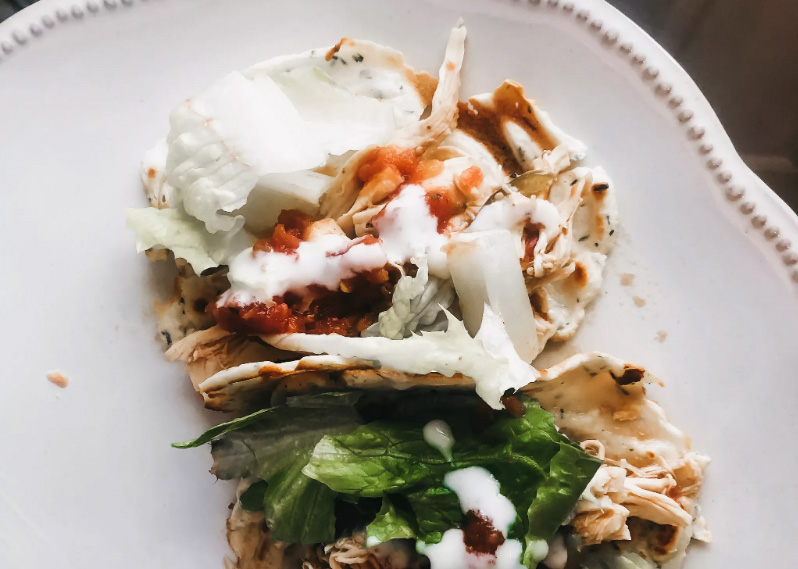 The taste was fabulous. At first, I thought it looked too much like a pancake and wasn't sure what it would taste sweet, somehow. But it was a great vessel for shredded chicken. I loved that I got to have two tortillas out of one packet. It was thick enough to hold up with all the fillings.
Overall, very tasty and very adaptable to a number of meals! So basically I will be having tacos & quesadilla a lot more now with this recipe!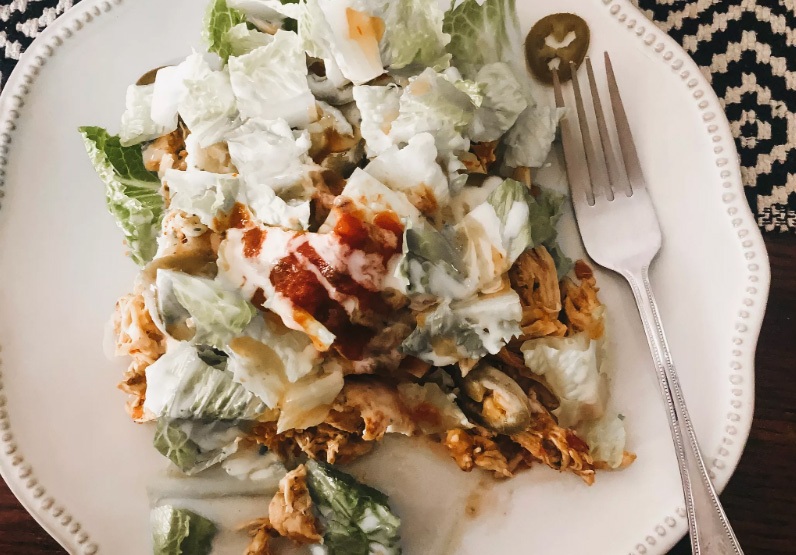 PS for this taco filler we cooked 3 chicken breasts, with our olive oil, garlic, salt and pepper, fresh cut jalapenos and home made salsa on low for 4-5 hours. Shredded up and zesty goodness!