For this "What I Eat in a Day" Video, I tried a new dinner recipe!
For breakfast I had my usual, 2 cups of blended spinach with a Peach Mango Packet
Lunch I had the Nacho Cheese Dorados & Some Suger Free Salsa
Dinner I tried an Ideal Protein version of Chicken Strips!
IP Chicken Strips Recipe:
6- 8 oz of Chicken Tenderloins (Or breast sliced into strips, thats what I ended up doing)
1 Beaten Egg
1 IP Packet of Crushed IP Southwestern Cheese Curls or Garlic Chips
Seasoning to Taste
Preheat oven to 375. Line Cookie sheet or pan with foil.
Coat chicken in egg, then roll chicken into your crushed up packet
Place Chicken on foil-lined pan.
Cook for 15-18 Minutes
Last minute, select "Broil" this seals the crumbs/ chips to make for an extra crispy feel!
ENJOY! Dip in Walden Farms or G. Hughes Sugar Free Ketchup or Walden Farms Ranch/ Honey Mustard!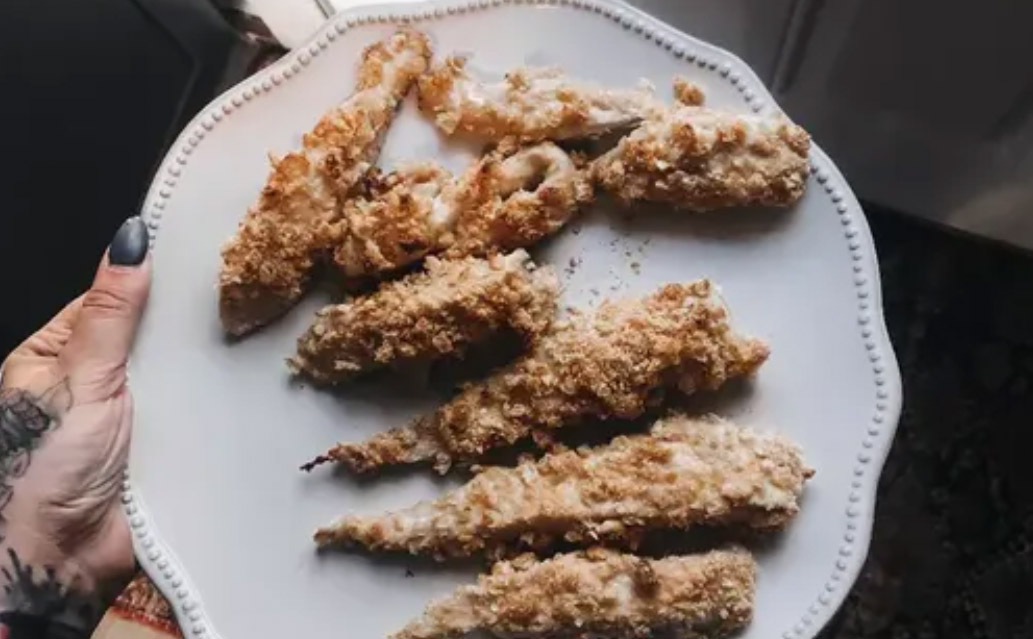 For Phase one you have to have 3 IP Packets a day, 4 cups of the select veggies on the BLD list, 64oz of water, and 8oz of protein, 1tsp Salt, and 2 tsp of oil.
Keep following us for IP/ BLD hacks and our progress!
IG: @billings365