This is a super quick,easy and customizable meal to make during a busy week or even impress your guests with this for a dinner party!
What you Need:
-One Package of Pasta Zero Spaghetti Shaped Shirataki Noodles (Does not count towards your vegetables but is IP Protocal)
-32oz. Of Beef Broth
-Chili Garlic Sauce (Unless you don't like Spicy)
-Petite Sirloin Cut into fine and thin strips (ask your local butcher to do this at any grocery store!)
-1 Egg
-Select Vegetables and Seasonings of your choice! We use: Freshly diced jalapenos, Bean Sprouts, Green Onions, and Cilantro! You could even cut Jicama into little slices for a "water chestnut" feel.
Directions:
-First you want to prepare your noodles. Since they are made from shirataki mushrooms they will instantly have a mushroom smell when you open the package. Pour contents into a colander and rinse the noodles with water until clean and smell is gone. Then Boil the noodles for 5 minutes. After 5 minutes put the noodles into a hot frying pan with olive oil and seasonings. Fry until noodles are browned ( and even a little crispy)
-In a stock pot, bring your 32oz broth to a boil
-In a small frying pan, fry your egg
– Dip steak, piece by piece into boiling broth. The hot broth will instantly cook the steak in under two minutes. Stir until all of the beef slices are properly cooked.
-Get your bowl ready with noodles, veggies, and chili paste. Pour amount of broth preferred over your ingredients. Add egg and more chili paste… ENJOY!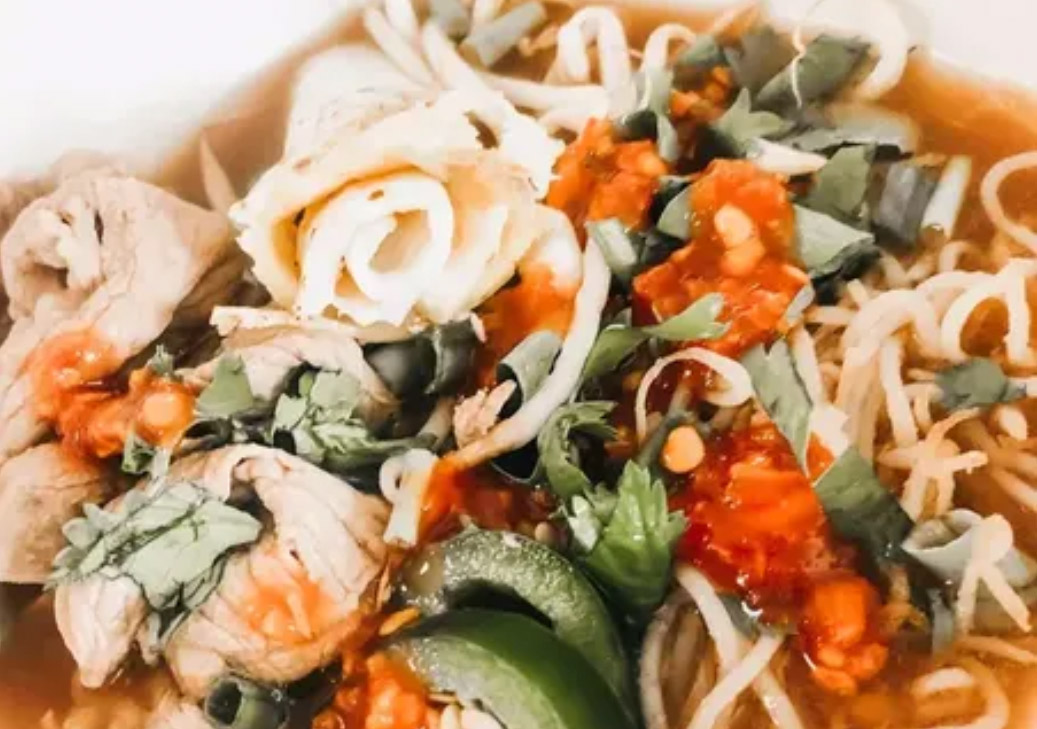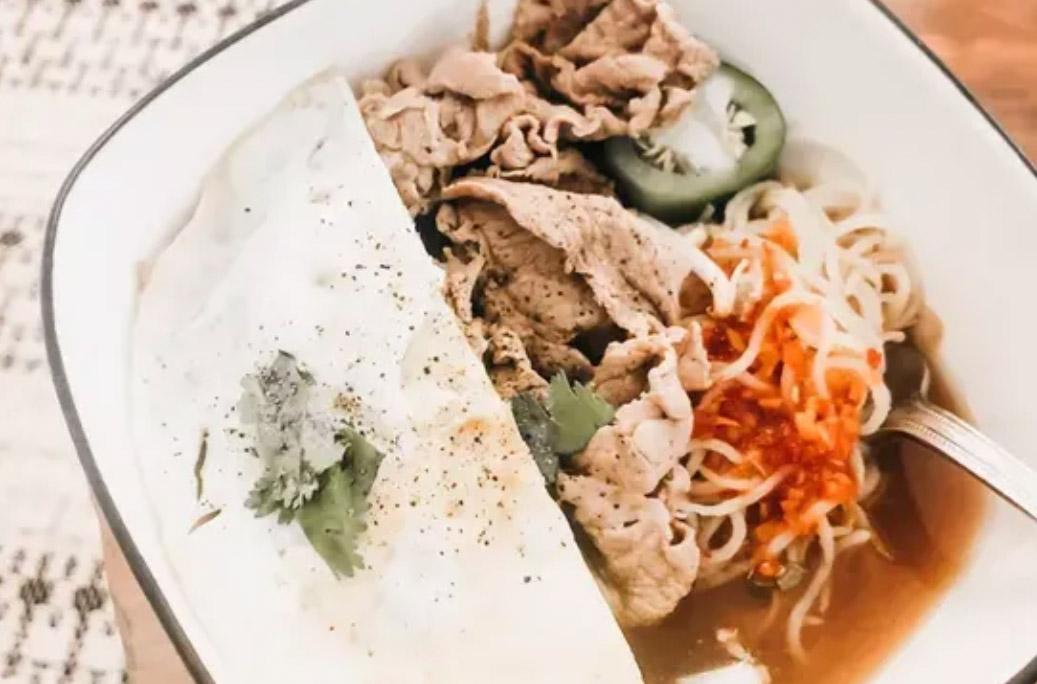 If you're cooking for guests you can offer many veggies and options as well as rice noodles for those not on this diet! Making a fun DIY dinner for everyone!
For Phase one you have to have 3 IP Packets a day, 4 cups of the select veggies on the BLD list, 64oz of water, and 8oz of protein, 1tsp Salt, and 2 tsp of oil.
Keep following us for IP/ BLD hacks and our progress!
IG: @billings365